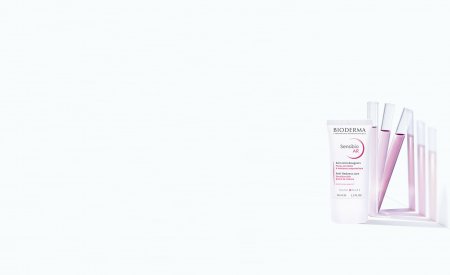 Red skin advices
Free from redness
Gain skin quality and self confidence by treating your rednesses
It often starts as a minor problem but can progress over time without appropriate treatment…
It often starts with flushing of the nose, cheeks, but can become permanent with the appearance of small dilated vessels…
Rosacea often starts with physical impacts but can evolves to psychological and psychosocial impacts…
Sensibio AR can be your daily gesture to free your skin from redness!
Sensitive skin prone to rosacea can be marked by temporary redness or permanent redness that develops over time.
Couperosis is the most frequent form of rosacea. An important advice to people with redness and couperosis is to limit all factors responsible for flushing: high variations of temperature, intense physical activity, hot drinks, spicy meals, sun exposure, emotions...
They also need to hydrate their skin and protect it daily from the sun.
Like all visible skin diseases, it has a major impact on morale, self-image and relationships with others.
If you are concerned by skin prone to rosacea, Bioderma's AR routine is ideal to help you get rid of your redness and regain a comfortable skin
Cleansing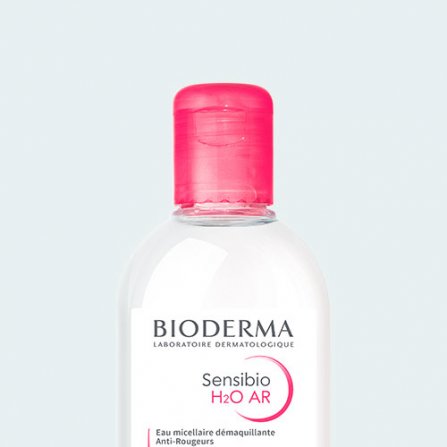 Sensibio
H2O AR
Sensibio H2O AR is a micellar water specially formulated to ensure perfect tolerance and to reduce and prevent skin redness. Made with highly purified, pharmaceutical-grade water, it respects the skin's physiological balance. It removes all dirt, make-up and pollution. Soothing sugars reduce the risk of inflammation. Apply with a soft cotton pad morning and evening. No need to rinse.
Treating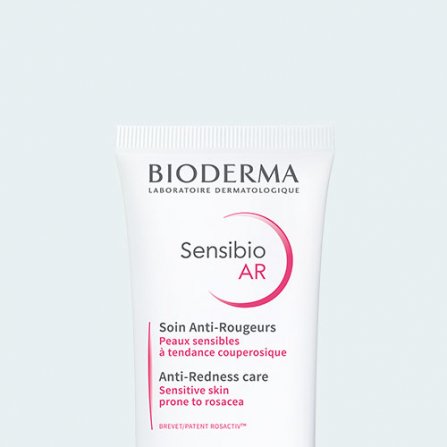 Sensibio
AR
Morning and night, follow with Sensibio Anti-Redness Face Cream. The cream serves as an excellent make-up base in the morning. Be sure to wear a sunscreen before applying make-up.
Covering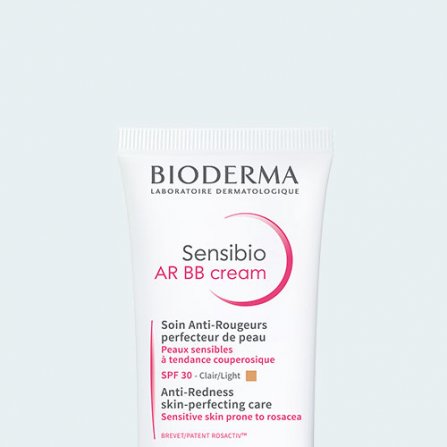 Sensibio
AR BB Cream
With the same active ingredients as Sensibio AR, Sensibio AR BB Cream also includes broad spectrum, SPF30 UVA and UVB filters that provide full sun protection. Blending perfectly into skin, Sensibio AR BB Cream can be used as a combined sun protection and foundation, while also acting lastingly on skin's redness.
Protecting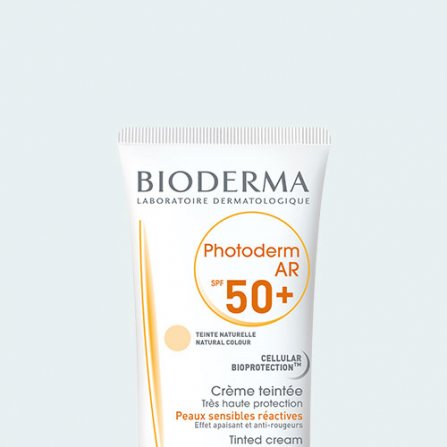 Photoderm
AR SPF 50+
Part of the solar range, Photoderm AR provides a high sun protection for sensitive skin prone to redness. Also containing Rosactiv patent, its tinted texture allows to unifiy complexion.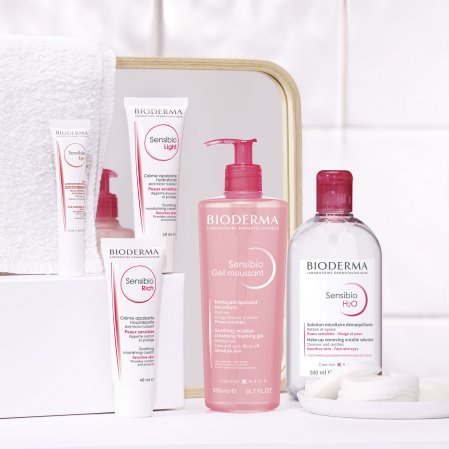 Hygiene & skincare
Sensitive skin
The Sensibio range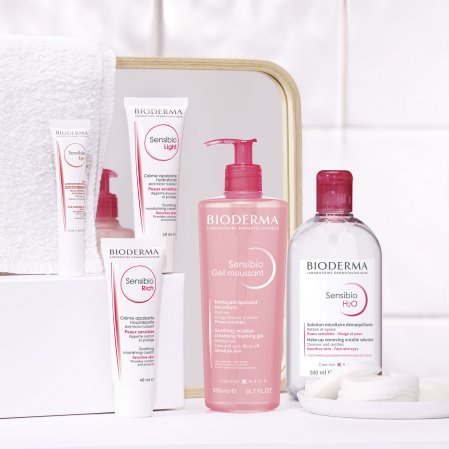 Symptoms of sensitive skin include tingling, overheating, tightness, feelings of discomfort, and diffuse or localised redness.
BIODERMA's solution: Sensibio, a range dedicated to sensitive skin. In addition to the iconic Créaline/Sensibio H2O micellar water, the cleanser and make-up remover for sensitive skin, the range includes cleansing and care products that are recommended by dermatologists: face care products for sensitive skin, anti-redness products (available as a cream or BB cream), and more. Choose the routine suited to your skin!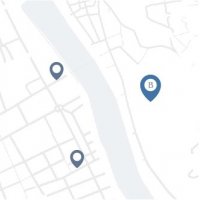 Geolocate a point of sale
View all our offers and products available in a pharmacy or health & beauty store near you.
Find a point of sale